Dental Health Associates
Whitehouse, Ohio
Restorative and Cosmetic Dentistry in
Whitehouse, OH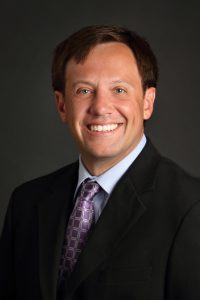 Welcome to Dental Health Associates of Whitehouse, where families throughout our community find quality care, optimal oral health and a lifetime of brilliant smiles. Our practice was founded by premier Ohio dentist Dr. Andrew Huntzinger and specializes in a full range of dental services, from routine exams to the most advanced cosmetic and restorative procedures.
How We Earn Your Trust
Patients trust our skilled dental professionals because we:
Focus on personalized dental care
Use only the latest and most advanced dental technologies
Adhere to the highest standards of health and safety
Utilize high-quality materials to craft long-lasting and natural-looking dental restorations
Have a solid track record of restoring and creating healthy, functional and attractive smiles
Believe knowledge is power: We educate our patients on the details of their treatment, as well as how to maintain superb oral health.
Are committed to making your visit with us comfortable and stress-free
Custom Care
At Dental Health Associates of Whitehouse, your choices and treatments are customized to meet your personal needs, preferences and goals. Whether you are seeking a quality dental cleaning, a lighter or straighter smile, or an implant, crown or bridge, our expert team looks forward to helping you achieve a smile that is both healthy and radiant.
Healthy Smile, Dream Smile
Patients across the Toledo area trust our experienced dentists to correct cracked, fractured, decayed and damaged teeth, using the most advanced dental techniques. Dr. Huntzinger and Dr. Bowman also pay close attention to the health of your gums, which impacts the health of your teeth — and how long you will keep them.
Beyond restorative procedures, our dentists are highly accomplished cosmetic specialists. The DHA team is proud to have created thousands of dazzling smiles in our community and throughout northwestern Ohio. Teeth whitening, veneers, bonding and Invisalign orthodontic treatment add beauty and balance to a healthy mouth.
Like so many of your friends and neighbors, you will appreciate the value of our services, the friendliness of our office and our strong focus on your safety, comfort and satisfaction.
Visit Us Soon
Optimal oral health and years of sparkling smiles start with your first appointment. Dental Health Associates of Whitehouse invites you to call or email to schedule your visit with one of our experienced dentists today.