Full Mouth Restoration in Whitehouse, OH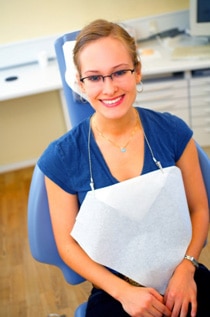 The effects of unhealthy teeth and gums go beyond your oral health. A growing amount of research shows that tooth decay, gum disease and other dental issues are linked to serious systemic health conditions including stroke and heart disease.
At Dental Health Associates of Whitehouse, your oral health and overall wellbeing are our top priorities. Full mouth reconstruction is a multi-step treatment that involves several restorative dental procedures that aim to restore the health and function of all the teeth in the upper and lower jaws. Having treated hundreds of patients in Whitehouse and the surrounding Ohio areas, Drs. Andrew Huntzinger or Douglas Bowman can design a treatment plan that meets your oral health needs.
Am I a Candidate for Full Mouth Reconstruction?
You may be in need of full mouth reconstruction if you have one or more of the following:
Missing teeth
Fractured or cracked teeth
Severe tooth erosion
Gum recession
Ongoing jaw, muscle or head pain caused by your bite
Candidacy for full mouth reconstruction is determined on a case-by-case basis. Our team will meet with you to examine your teeth and gums and take X-rays and photographs to get a better look at the current state of your teeth, gums and jaw. Using this information, we will design a treatment plan that is tailored to meet your specific needs.
Mouth Reconstruction Treatment Options
Full mouth reconstruction is typically performed over the course of several dental appointments. Your treatment plan may include two or more of the following:
Dental Crowns
Crowns help strengthen and support weak or damaged teeth. Dental crowns are placed over teeth, restoring both the look and function of natural teeth.
Dental Bridges
These restorations are used to close the gap left by a missing tooth. There are several types of bridges, but all of them require at least two natural teeth to affix to.
Dentures
Dentures replace a full arch of missing teeth in the upper jaw, lower jaw or both.
Dental Implants
Dental implants are considered to be the most long-lasting solution to missing teeth. These dental restorations consist of a titanium post that is surgically fused into the jawbone and a dental restoration on top.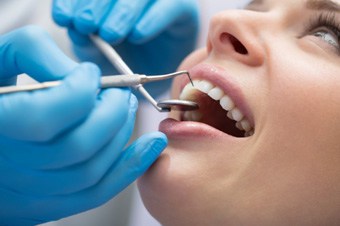 Gum Disease Treatment
Not only can gum disease cause the gums to recede, it can lead to tooth loss. Depending on your specific needs, gum disease treatment may include root planing or gum recontouring.
Orthodontic Treatment
Misaligned teeth can lead to problems with the bite, which in turn can lead to a slew of serious oral health issues. We offer Invisalign teeth aligners to shift teeth to an optimal position.
Learn More About Full Mouth Reconstruction
Full mouth reconstruction begins with a one-on-one consultation with our team. The Dental Health Associates of Whitehouse invite you to contact us to schedule an appointment and discuss your oral health needs with us. Call our office or send us an email today.