Porcelain Veneers in Whitehouse, OH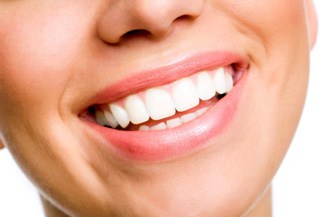 Chipped or cracked teeth can affect you in many ways including your willingness to smile, interact with others and even seek professional opportunities. Fortunately, porcelain veneers can help transform your smile while boosting your confidence. Made of high-quality material, porcelain veneers are thin shells that slip over the teeth to conceal an array of cosmetic imperfections, including cracks, fractures and gaps between teeth.
Having treated hundreds of patients, Drs. Andrew Huntzinger and Douglas Bowman of Dental Health Associates of Whitehouse know the difference an attractive smile can make. We are pleased to offer porcelain veneers for patients who desire a camera-ready smile.
Am I a Candidate for Porcelain Veneers?
Porcelain veneers may be right for you if wish to:
Conceal small chips, cracks or discoloration
Fill in small gaps and spaces in between teeth
Improve the shape and size of teeth
Improve the uniformity between crooked and uneven teeth
Cover up worn tooth enamel
Your porcelain veneers will be created to match your unique specifications. Because of their translucent quality, porcelain veneers match the look of tooth enamel. As a result, your veneers will blend in seamlessly with your natural teeth.
Treatment Details
Porcelain veneers are typically placed over the course of two appointments in our office. During your first visit, our dentists will examine your teeth. If necessary, they will remove a small amount of tooth enamel to ensure that your veneers will fit securely over your teeth. Once this is complete, our team will take impressions of your teeth so your veneers can be created in a dental laboratory. Temporary veneers will be placed over the teeth to protect the teeth. The process is not painful. However, you may experience some tooth sensitivity due to the removal of tooth enamel. This should only last for a few days.
It typically takes two weeks to create your veneers. Once they are ready, you will return to our office for placement. We will remove your temporary veneers and place the permanent ones. The veneers will be bonded into place using a strong adhesive. Before you leave our office, our dentists will make any last-minute modifications that may be needed to ensure a secure fit.
Caring for Your Veneers
With proper care, your porcelain veneers should last for many years. Like natural teeth, veneers should be brushed twice a day and flossed regularly. You should also avoid biting down on hard foods and objects (e.g., fingernails, bottle caps, pens) that can potentially chip or crack your veneers. Routine dental visits are also important so your dentist can monitor the function of your veneers.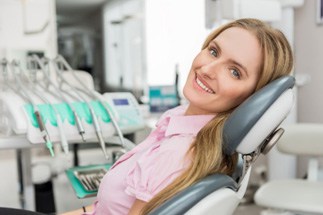 Schedule a Veneer Consultation
Don't let cracked, fractured or crooked teeth stop you from smiling. Porcelain veneers have helped countless individuals look and feel confident again. To find out if porcelain veneers can help you smile again, please schedule a consultation with Dental Health Associates of Whitehouse. Contact us by calling our office or sending us an email today.
Veneers FAQ
Why do patients choose veneers?
Veneers are a quick and convenient way to dramatically improve the appearance of your smile. Although a healthy mouth is the foundation for a truly beautiful smile, veneers can mask minor imperfections that would normally take months to address. For example, veneers cover discoloration, obviating the need for teeth whitening. They also cover chips and cracks that would normally be treated with dental bonding. Veneers can sometimes even be a substitute for orthodontic treatment in cases of minor misalignment. By varying the width of the veneer, gaps in teeth can be covered. Widening or lengthening veneers can also improve the appearance of misshapen teeth.
Is the procedure painful?
The process varies depending on whether you have chosen porcelain or composite resin veneers, but each procedure is completely pain-free. Because porcelain veneers are thin shields that are attached to the teeth with adhesive, some of the surface enamel of the tooth needs to be abraded away to accommodate the veneer. This is done with local anesthetic. When your dentist affixes the final veneer onto the tooth, there is no need for any anesthetic. Composite resin veneers are applied to the teeth like putty, with your dentist sculpting this material to create the ideal shape. There is no need to remove any of the layers of your natural tooth, and there is no pain or discomfort involved.
How long do porcelain veneers last?
For many patients, porcelain veneers can last 20 years, and sometimes longer. Patients should expect the veneers to last at least 10 years. At that time, porcelain veneers will need to be replaced with a new set of veneers. The reason for this is that part of the natural enamel was removed from teeth during the veneer procedure. You will want to cover these slightly altered teeth with either porcelain or composite resin veneers to keep your smile looking great.
What are the other differences between porcelain veneers and composite resin veneers?
Apart from the dental procedures used to apply the veneers, there are a number of other differences between porcelain and composite resin veneers. Both types of veneers look great, but the translucent quality of porcelain tends to look more natural.
Composite resin is less expensive, but also will not last as long as porcelain. The typical lifespan is five to seven years. Porcelain veneers require two dental appointments. During the first appointment, your dentist takes X-rays and measurements and then prepares the affected teeth by grinding away part of the enamel surface. As noted above, this is necessary to allow the porcelain shields to look natural when they are attached to the front of teeth. Too much thickness would look artificial.
Composite resin veneers can be done in a single dental appointment. Your dentist applies the composite material directly onto each tooth, shapes it into a beautiful veneer, and then hardens the compound with a special lamp. The final step is to polish your composite resin veneer to add an extra measure of brilliance to your smile. Another key difference is that composite resin veneers can be removed at any time, while porcelain veneers need to be replaced with a new set of veneers at the end of their lifespan.